We are RDA PrintPack
We use Latest & High-tech Machinery at our workshop
Strategy
Have the best to deliver the best
To create and deliver the best in call products we upgrade our machineries on regular basis, and keep ourself aligned to the industry trends.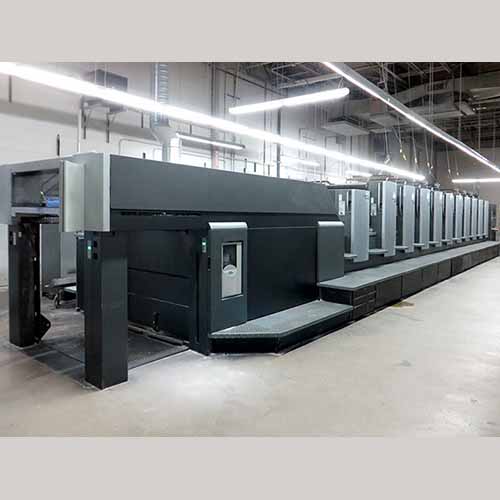 Heidelberg with Coaterrg CD SM Offset Machine 28"x40"
The Speedmaster marries top performance with artificial intelligence features and a revolutionary operating concept like no other printing press generation before did. Discover the performance spectrum and the intelligent capabilities afforded by automation and digitisation. Straight forward switching between conventional offset and UV printing in mixed operation
Wide range of materials, from lightweight paper to rigid cardboard
Coating unit and finishing options for premium products
lnline perforation
Fast substrate format changes
Integrated assistance systems: for routine tasks and replicable results
Push to Stop: navigated/automated printing with lntellistart 3 and lntelliguide
Multi-touchscreen: intuitive operation similar to a smartphone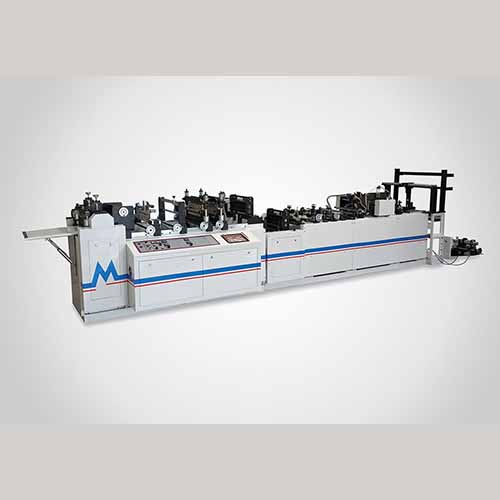 Poly Pouch Making Machine
The Vegapack M-Series Machines are designed to meet specific needs of consumer packaged goods companies in the Food/pet and home/ personal care markets. These new generation machines balances high line-speed with a small footprint and brings the flexibility of being able to process both laminate and co-extruded films with ease as well as offer "quick and repeatable changeovers"
Wide Variety of Filling Applications
Optimised Sealing System
Repeatable Automatic Changeover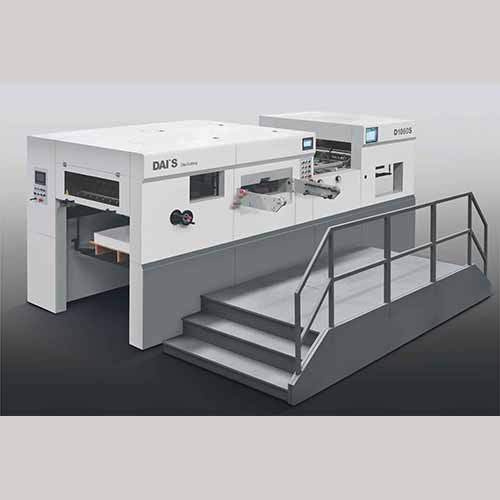 Automatic Die-Cutting Machine
Die cutting Section
Precision worm gear crank toggle driving system to ensure smooth and dynamic lower platen movement.
Precision stationery upper & mobile platen with optimised structure to reduce deformation under pressure hence less make ready & quick change over and more.
Stripping Section
Triple action movement of the upper and lower stripping frames with lower spring loaded stripping pins.
Delivery Section
Automatic delivery with non – stop curtain. This curtain moves into the delivery to catch the arriving sheets during the pile exchange.
One complete piece brush across the machine and more .
General
Each gripper bar can be individually shimmed to ensure very accurate and smoothly sheet – transport in case of uneven chain stretching after years of production.
Gripper bar locking levers can be adjusted by micro adjustment screws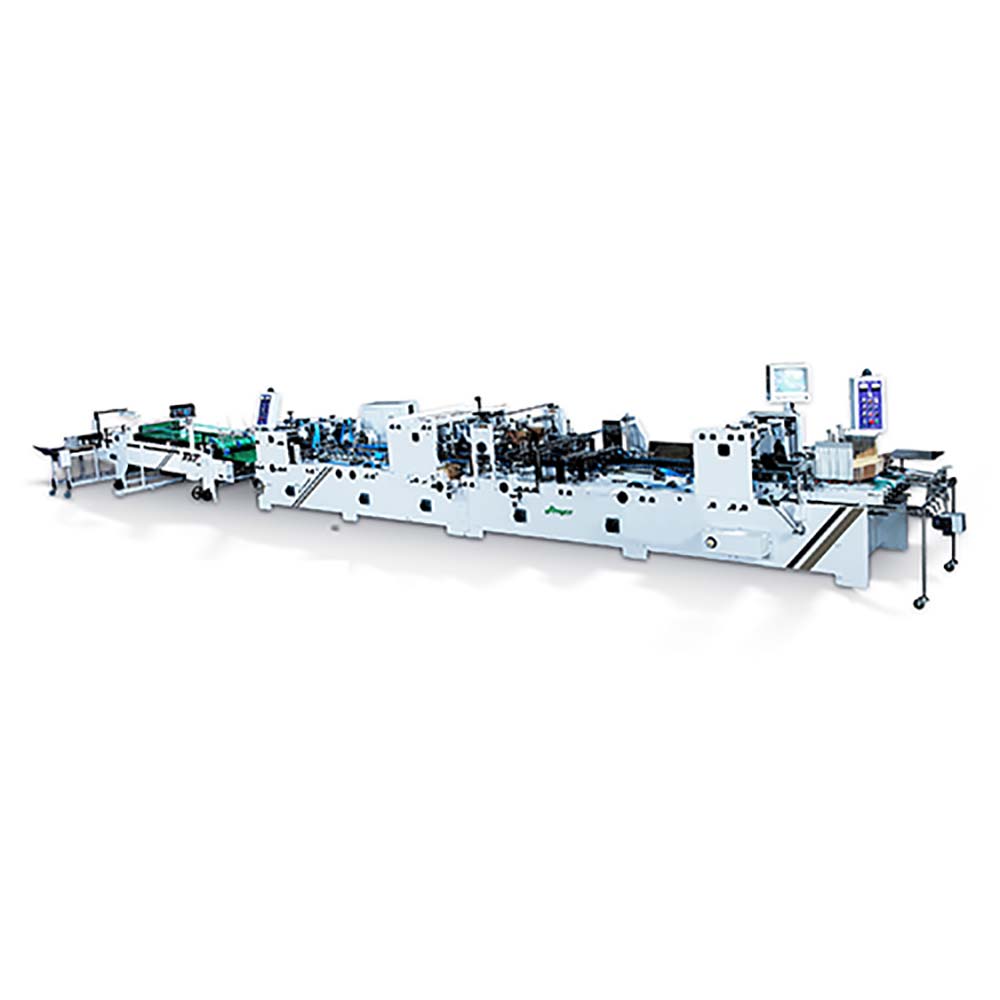 Versatile and Productive
Straight Line / Crash lock bottom / Double wall / 4 I 6 corner box pasting
Can handle – Regular folding cartons/ Corrugated boxes/ Plastic cartons
Quick changeover features
Easy to set up and user friendly
Several retrofittable options
Robust construction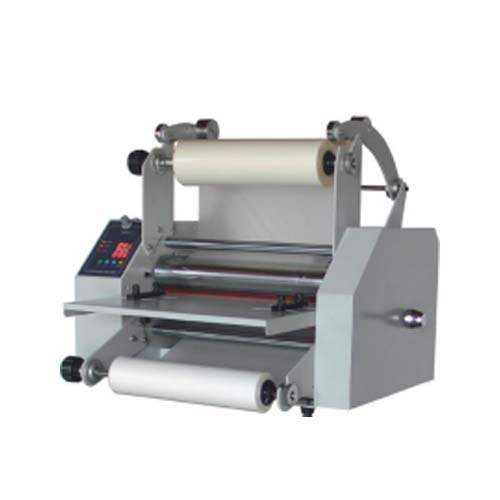 Thermal Lamination Machine
Thermal lamination films are surface coated with resin or a thermal adhesive that melts even in low temperature. This feature ensures that the lamination of paper products is possible simply by applying pressure and heat. There are three types of thermal films that come in two or three finishes.
Biaxially oriented polypropylene film (BOPP)
Biaxially oriented polyethylene terephthalate film (PET)
Biaxially oriented nylon-6 film (Nylon)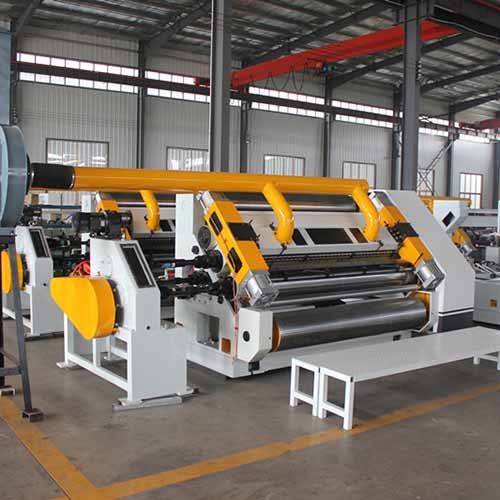 Fingerless Corrugated Machine (One Line)
A machine which converts craft paper into 2 ply corrugated boards.
there are no slots in the gum applicator roll so the gum applicator rolls in continuous and uniform from one end to another end.
No adaptor marks on the board :- As there is no brass adaptor in the fingerless machine so there is no chance of brass adaptor marks on the board.
Compression Strength of the board increases :- There is fixed flute height and fixed radius so compression strength of board increases in fingerless corrugation machines.
BF (Bursting Factor) of the board increase :- Due to increase in compression strength of the board BF of board also increase
POLAR high-speed cutters meet the highest demands regarding quality, efficiency and durability. The high-speed cutter can be employed both as an individual machine or as the center of an automatic cutting system for processing paper, paperboard, cardboard or plastics.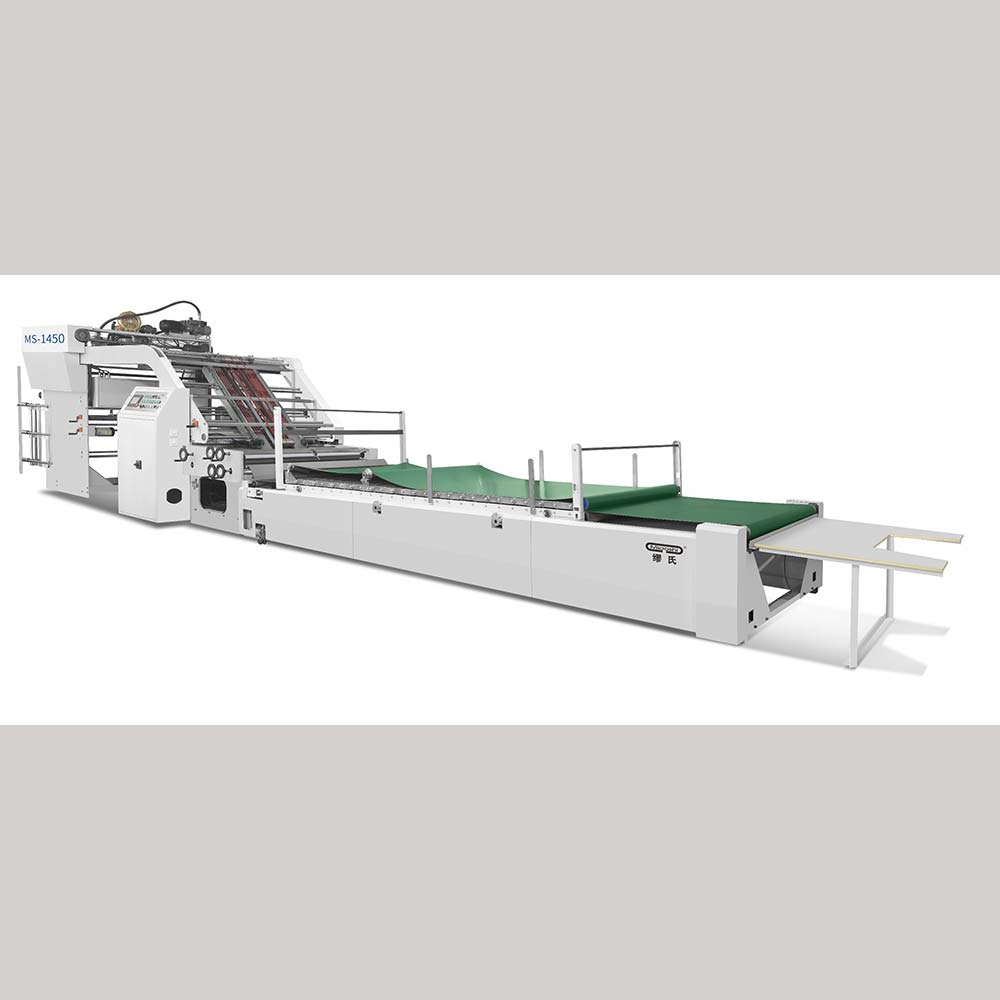 Automatic Flute Lamination Machine
Automatically tracking system for top sheets and bottom sheets,providing high speed and precision
Unique front register for precious positioning,prevents bottom sheets from traversing advanced
Overlapping feeding process of top sheet,provide high stability
Automatically adjusting system for different dimension of top sheets and bottom sheets,providing high speed and effectivity for laminating process
Servo-controlled floating platform for bottom sheet feeding process,providing high productivity and reducing abrasion of the feeding belts
Rotatable and telescopic holding frame,provides better adaptability for the wrinkled corrugated medium.
Over-press protection system for pressing rollers,prevents accidentally damage of the pressing roller
It is allowed to stack a new pile of top sheets without stopping the machine.
Let's talk
Looking for Printing Services?
We're a team of creatives who are excited about unique ideas and help companies to create amazing print ideas.